Have you ever wondered about how signs are organised in Signbank? Or what the difference between a variant and variation might be? Or how to best search for a sign in Signbank?
Click on the following image to see a video by James with some useful information about the Auslan online dictionary: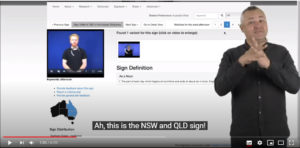 More videos and information can be found here: Educational Signbank.