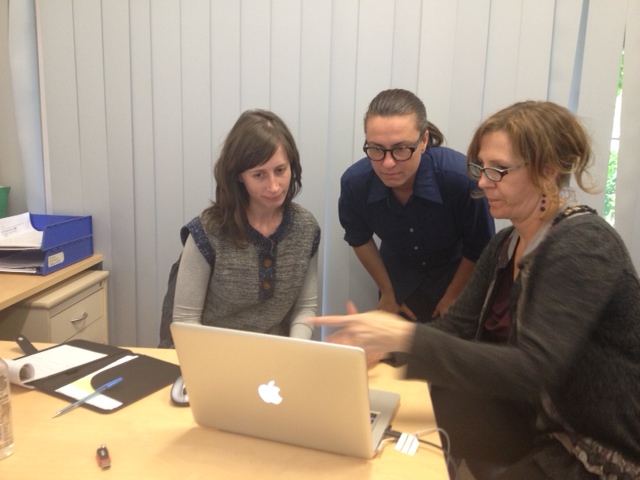 Stephanie and Gabrielle returned safely home after a long trip to Brisbane, Perth, Adelaide, Sydney and back to Melbourne. They hosted two focus groups in each city: one focus group for deaf consumers of Auslan translations available online and one focus group for deaf and hearing Auslan translation practitioners. A whopping twenty hours of film was recorded. This film is a record of all ten separate discussions about the production and use of Auslan translations available on the web. All of the discussions were powerful and inspiring. In total, forty-five people from five states participated. Overall, twenty-four Deaf individuals represented their Deaf community and twenty-one translation practitioners shared their experiences and translation processes.
The research team and steering committee extend a big thank you to the generous individuals who participated in these focus groups. We are grateful you could share your perspectives and ideas. Special thanks also to the individuals who helped organise the focus groups in each state: Brent Phillips in Melbourne, Cindy Cave in Brisbane, Cara Smith in Perth, Maria Williams in Adelaide and Sheena Walters in Sydney. Your support made everything so much easier.
Over the next few months the research team will be busy analysing all of the collected focus group data. Our aim is to identify key themes and issues that impact the creation of Auslan translations produced for distribution on the Internet. Insights from consumers and translation practitioners will inform the development of national standards for creating English to Auslan translations. It will also inform the development of guidelines for translation production.